E-MAIL MARKETING
20,000+ businesses rely on Klaviyo to help them grow.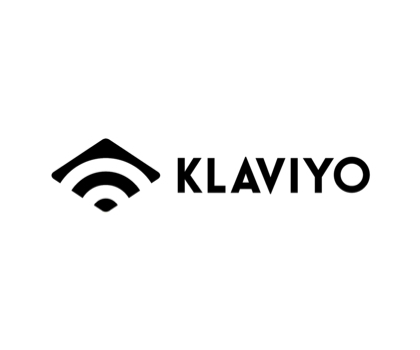 The only marketing platform that helps ecommerce businesses at day 0 and scales as they grow
Get more done each day
Manage email, SMS, and web experiences on a
single platform. Native integrations and hands-off
automations let you spend less time tackling tech,
so you can focus on putting ideas into action.
Create brand experiences that really resonate
Use real-time data from your ecommerce and
marketing platforms to personalize content
based on individual preferences, buying
behavior, and more.
Forget contracts or hidden fees
Only pay for the email contacts and SMS
messages your business actually needs.
Klaviyo's flexible monthly pricing includes
unlimited data storage and integrations.
Keep growing without switching platforms
No matter how big your audience gets, Klaviyo's
features scale to keep up. That's why it's trusted
by entrepreneurs and big-name brands alike.
LISTEN.
Build a deeper understanding of your customers with real-time data
Integrations
Get started fast with more than 60 native
integrations, or use Klaviyo's open API to pull in
even more data from custom platforms.
Forms
Build your audience and gather information with
customizable forms and website experiences
like pop-ups and fly-outs.
Profiles
Understand your subscribers and customers on
a deeper level with profiles that pull all of their
real-time data into a single view.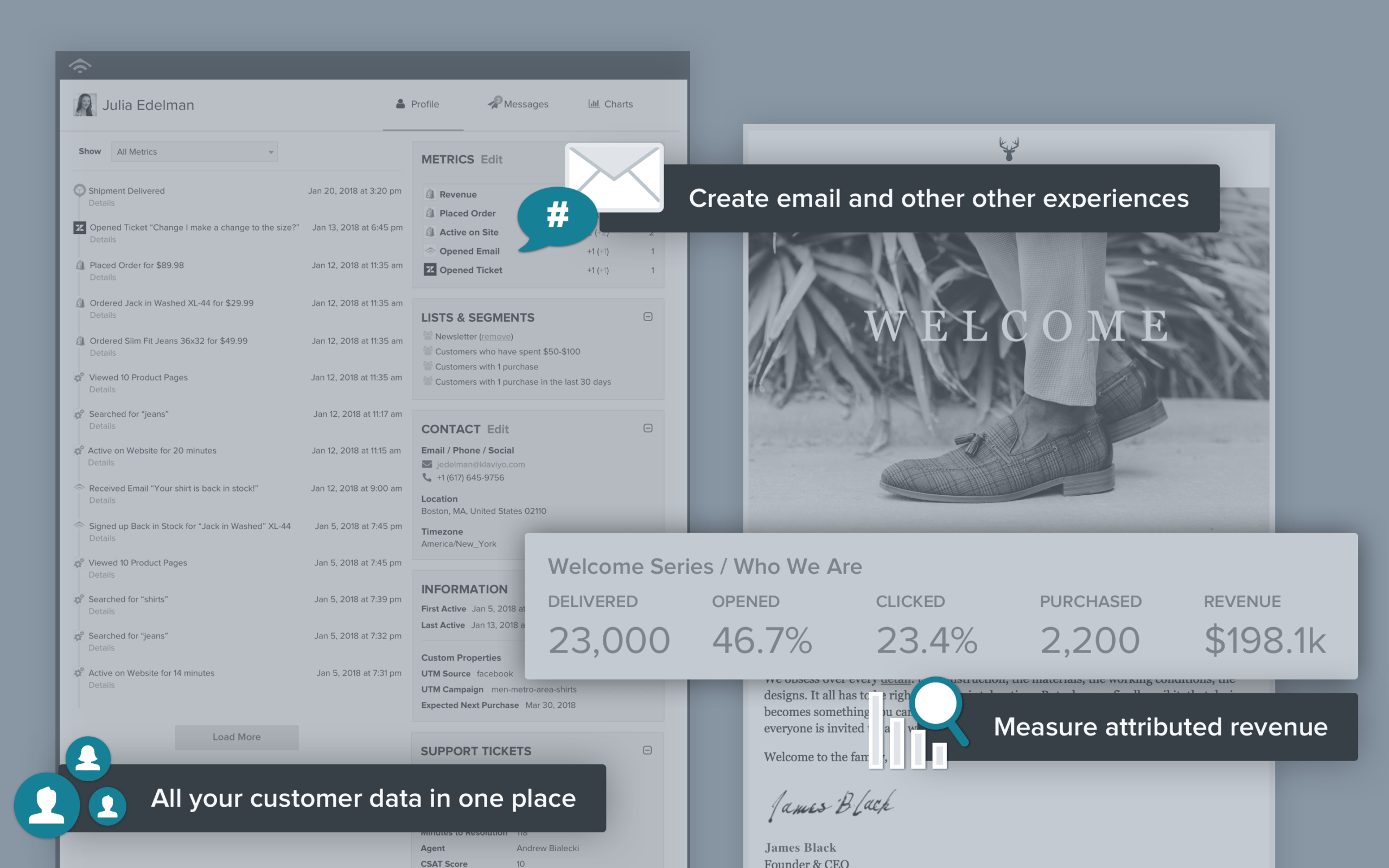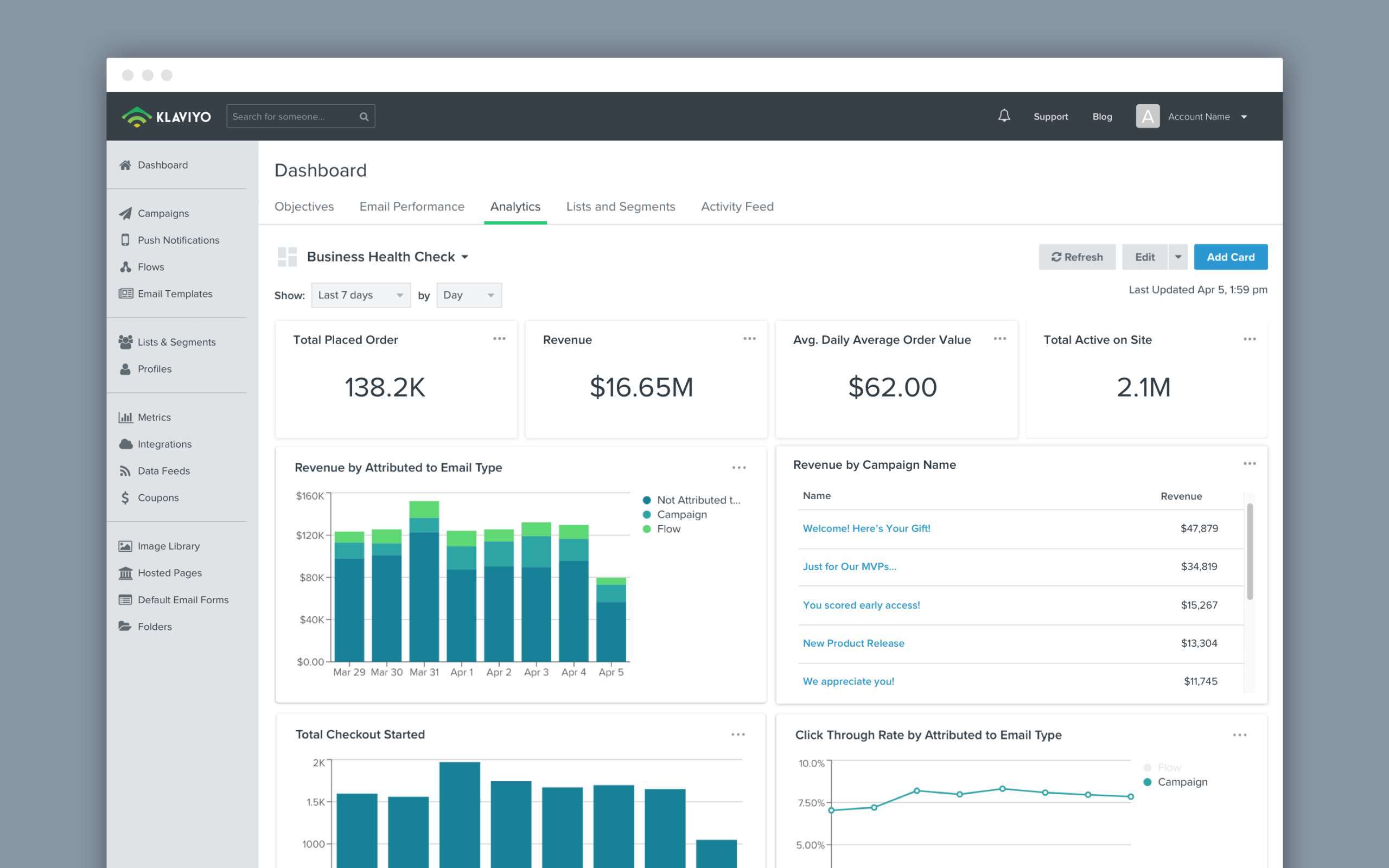 ANALYZE.
Discover powerful insights and big opportunities
Segmentation
Target specific audiences by building detailed
segments that update in real time.
Reporting
Go beyond just clicks and opens to measure
what really matters: how much revenue
you've earned from specific campaigns and
promotions.
Predictive Analytics
Use data science to forecast everything from
predicted date of next purchase to customer
lifetime value.
Customer Analytics
Get a 360° view of your business and track any
metric with advanced business intelligence and
customer-level reporting.
MANAGE SERVICES.
Need help maintaining Klaviyo account?
Professional ongoing enhancements, optimizations, and maintenance. OWC's Complete Klaviyo managed services program helps you strategically drive traffic and increase conversion rates, increase AOV and repeat purchases, drive foot traffic to your stores, and more. OWC's Klaviyo experts will use a variety of key UI, Personalization, segmentation, abandoned cark flows and more to improve customer experience, boost conversion rates, and increase overall sales.
LET'S WORK TOGETHER
We are always looking for new opportunities that inspire and challenge us to create great work.